Quality Hotel Brno Exhibition Centre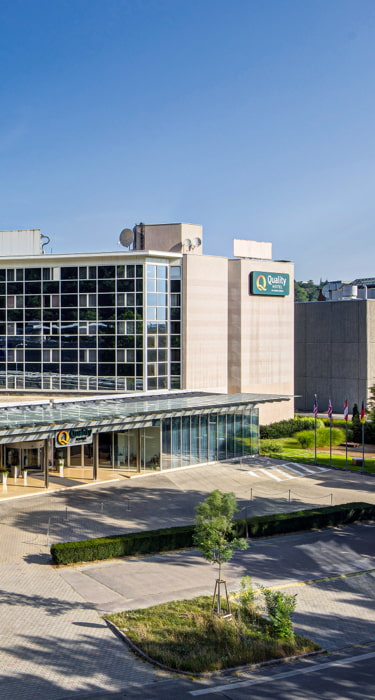 Comfortable accommodation, a restaurant with a summer terrace and air⁠⁠⁠-⁠⁠⁠conditioned conference rooms with natural lighting for all kinds of events. That's how we imagine true quality and great services! For events held inside and outside the hotel we provide authentic catering based on Moravian hospitality and traditional regional cuisine.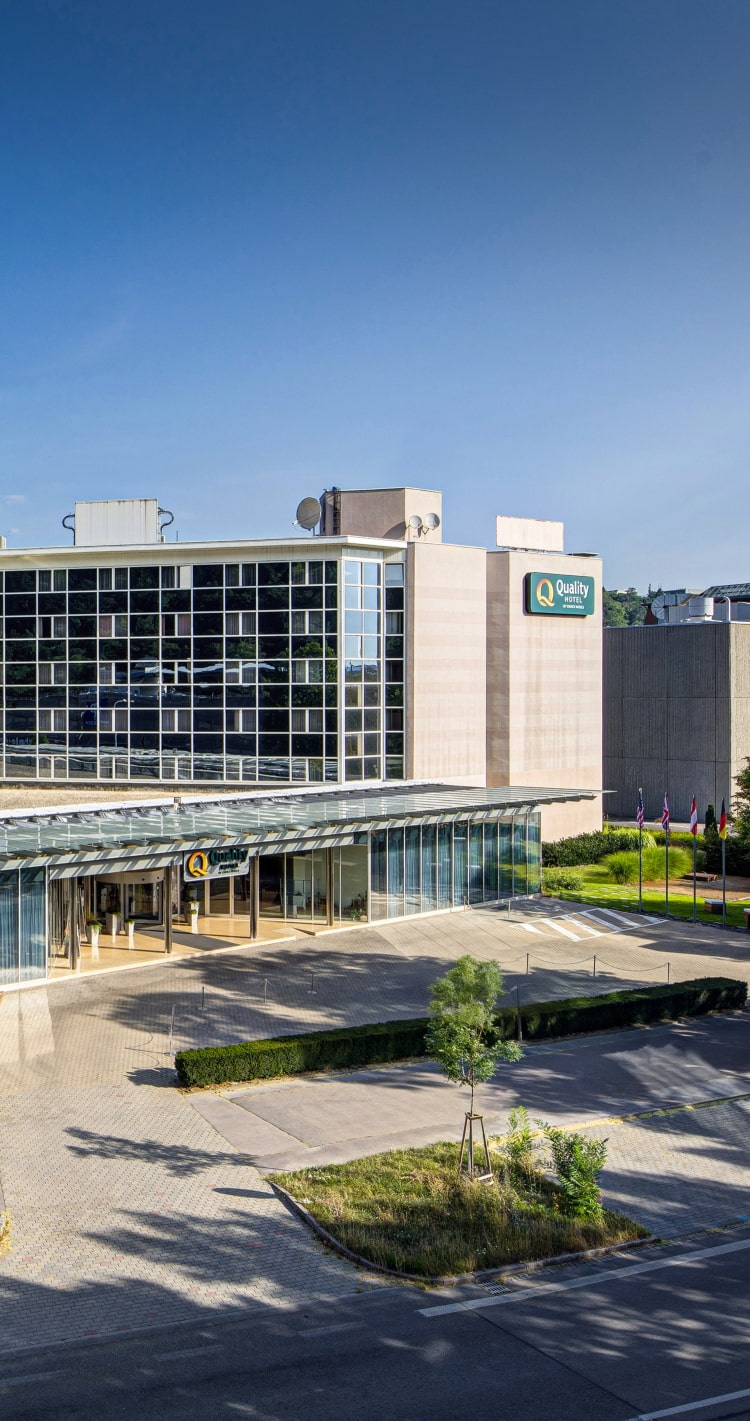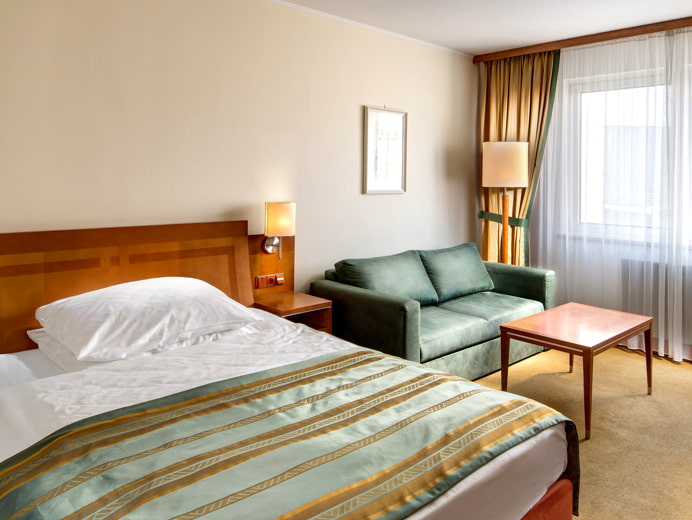 Pleasant ambience and comfortable rooms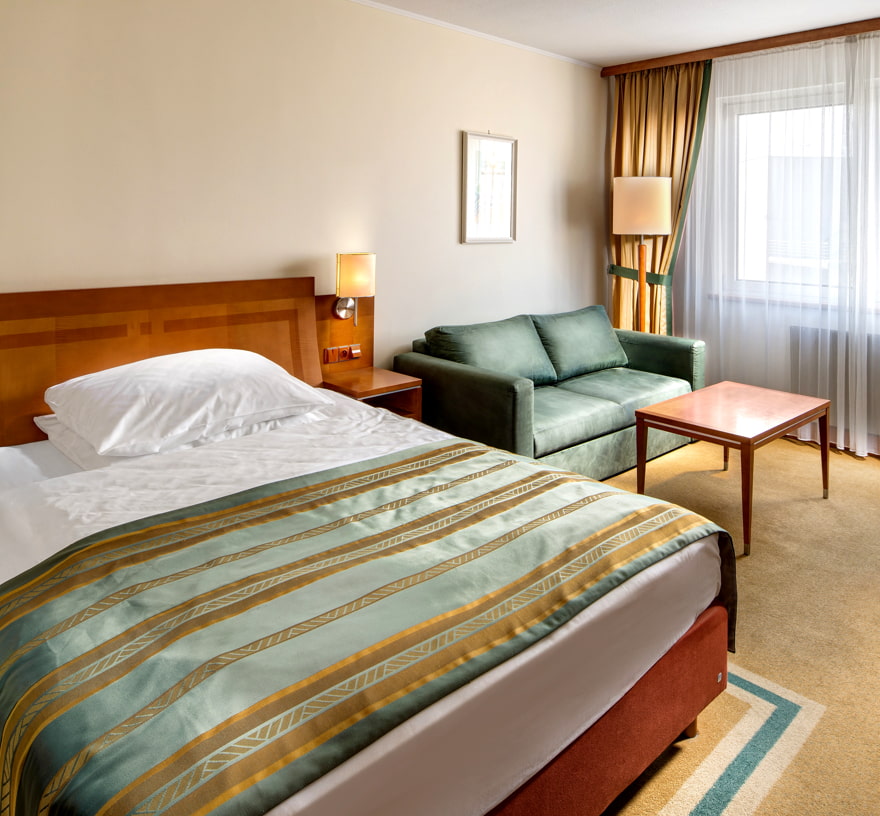 200 cosy rooms
Cosy rooms where you'll feel comfortable and at home. Choose from our standard,
one⁠⁠⁠⁠-⁠⁠⁠⁠, two⁠⁠⁠⁠-⁠⁠⁠⁠ or three⁠⁠⁠⁠-⁠⁠⁠⁠bed rooms, which offer a perfect haven of peace and quiet. Regardless of whether you're coming for business or pleasure, you'll always relax with us.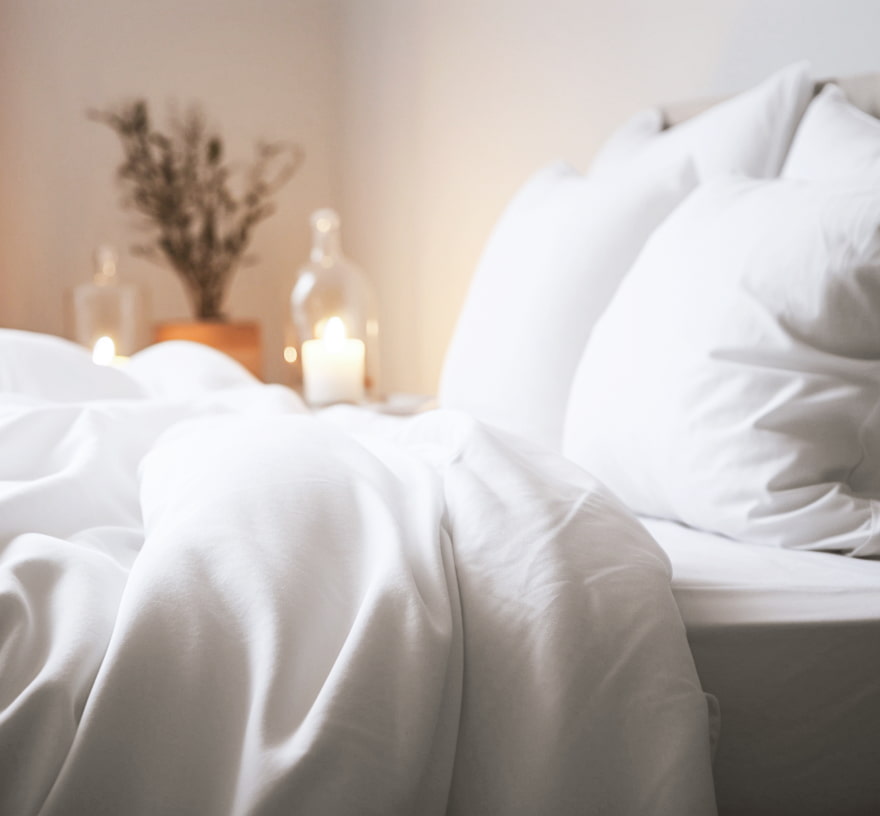 We believe that corporate events, business trips and visits to see family or friends should have one thing in common. A great hotel you can rely on.
1,5 Km from the centre
Multifunctional environment

Brasserie

Wellness
Great buffet breakfast
Congress hall
Quality and comfort
Everything you need, together and in one place